CAE Practice Tests & Conversion Charts
Keeping track of students' progress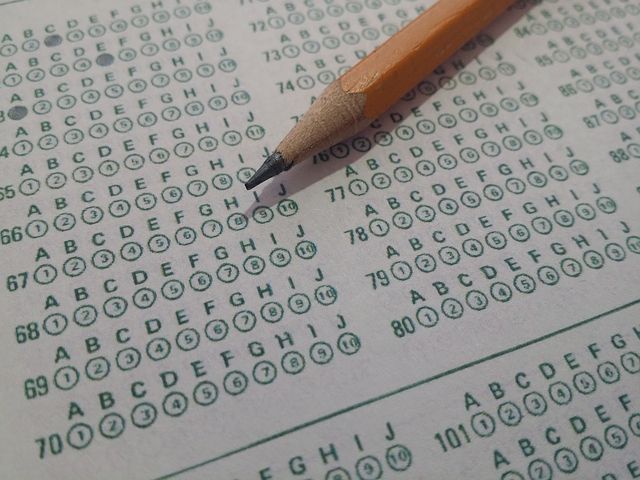 Students (and their teachers) want to know how well they are doing and how near they are to making that big decision to register for an official exam.  Below is a handy reference outlining
— what the Reading, Use of English and Listening pages consist of
— charts for the results of 4 practice tests (all but Writing & Speaking)
— a conversion chart to interpret how the results of the practice tests can be translated into the Cambridge scales
READING, USE OF ENGLISH & LISTENING
– – –  Their different parts
Reading & Use of English are now combined into one paper but their elements are evaluated separately.  This can be the cause of some confusion as Part 1 of Reading used to be considered part of Use of English before the 2015 change.  This chart shows which parts belong to which paper and gives a brief title to each as a reminder of what it is.
KEEPING TRACK OF PRACTICE TEST SCORES
– – –  for Reading, Use of English & Listening
HOW TO FILL IN THE CHART
 Put the scores achieved for each part into the appropriate cell.
 Fill in the scores at the bottom of the chart.
Convert the totals using the charts at the bottom of the page.
ex:  31 / 50  =  177
 Add the 3 converted scores  (177 + 168 + 180)
Then divide by 3.   (180 is considered a pass at the CAE level)
NOTE:  It is recommended that the candidate consistently achieves an overall average of more than 180 before registering for the exam to reduce the risk of not passing.
CONVERSION CHARTS
– – –  for converting test marks into the Cambridge scale
The numbers in bold print are the official numbers.  A score of 200 is the minimum for the Proficiency level, 180 marks a minimum pass for CAE and 160 is for the FCE.
The numbers that are not in bold print are, for the most part, approximations of the scores based on my interpretation of how to fill in 'the gaps' between the numbers supplied on Cambridge's official website.  I believe them to be good estimations and if someone can find access to the complete official scale and pass it on to me, I will gladly make any amendments necessary.  Sometimes the ranges of values for marks are very different (more in Listening than the others – look at the lower vs the higher ends of the scale) and I tried to interpret these changes accordingly.  If there was some doubt (like a difference of score being 3 or 2), I typically made a more conservative interpretation (better to be pleasantly surprised than to be given false hope).
If you click onto this sentence, you can see the CONVERSION SCALES SUPPLIED BY CAMBRIDGE.